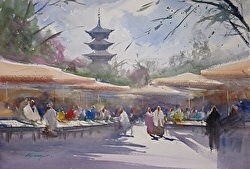 Toji Temple (Kyoto, Japan)
I travel around the world to conduct workshops, and no matter where I teach, I always enjoy painting the place where I happen to be at. But when it's in Kyoto, Japan (my favorite city and my hometown) and in the springtime (my favorite time), I was thrilled even before I got there.
I just finished a 10-day plein-air watercolor course in Kyoto for a group of 18 people who came from many different cities and countries. When we all arrived there at the beginning of the month, cherry blossoms were in full bloom and the weather mild and pleasant. We couldn't have asked for a better time to capture the lovely landscape in Japan's ancient capital city. Cherry blossoms or sakura are one of the most important symbols of Japan. You can ask any Japanese person about it and chances are that they will all tell you the flower has a special place in their hearts. Sakura, which is practically everywhere in Japan, displays its pretty fragrant flowers in various shades of pink and white but it lasts only for a week or two, it was extremely lucky for us to catch the perfect time to enjoy not only the flowers but the whole ambiance the season brings as well.
During our 10-day stay in Kyoto, we had opportunities to visit many sites and paint various subjects: urban and rural landscapes, waterscapes, temples and shrines, etc. Since the weather changed every day, we were also able to practice painting in different conditions. Since Kyoto is my home in Japan, I was extremely happy to be able to show my workshop participants around some of my favorite plein-air painting spots. My heartfelt thank-you to all of you who chose my workshop in Kyoto. I know I will always cherish the wonderful memories we made together during your stay!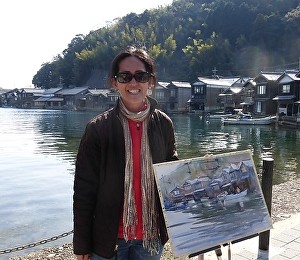 Ine, Kyoto (painting sold)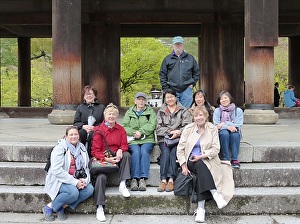 Some of my workshop group at Nanzenji Temple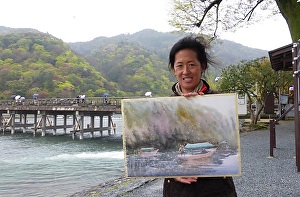 Arashiyama, Kyoto (NFS)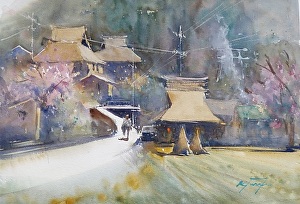 Miyama, Kyoto (sold)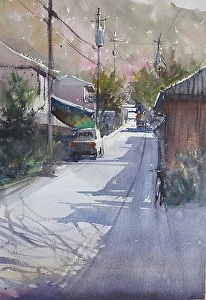 Near Path of Philosophy, Kyoto (sold)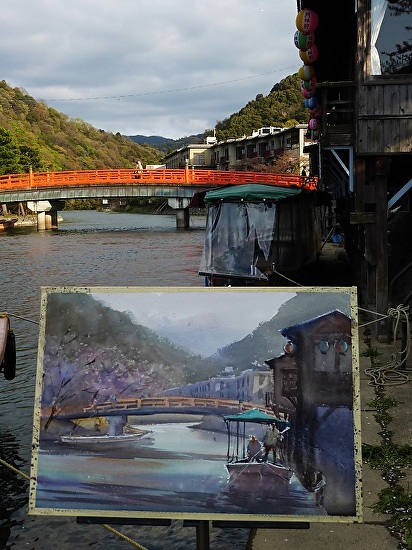 Uji, Kyoto (sold)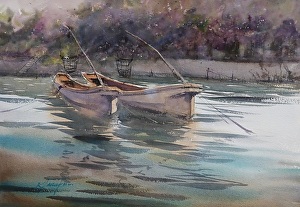 Uji River, Kyoto (sold)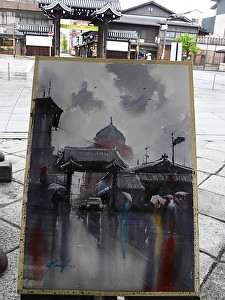 Nishi Honganji Temple, Kyoto (sold)
- Join me on Facebook and follow my blog on NetworkedBlogs.
- Follow me on Google+.
- Follow me on Twitter
- FASO Artist Websites - Easy, Professional Art Websites for Artists who Sell
Comment on or Share this Article →
---
---
---
---
---
---
---
---
---
---
---
---
---
---
---
---
---
---
---
---
---
---
---
---
---
---
---
---
---
---