I just finished two workshops in Kyoto and Osaka, Japan. I was told, in both locations, classes were filled months ahead of time and there was still dozens on the wait list. I would like to take this opportunity to thank everyone who braved this summer's record-breaking heat to participate in my workshops.
This was my second workshop in Kyoto. While sign-ups were taken on a first-come, first-served basis, I saw several familiar faces in the classroom. It was nice to see them again after my first one back in February. This time we practiced painting a street scene involving a café with cozy ambiance. The outside temprature was so high it was unthinkable to sit in an outdoor café in Kyoto, let alone paint right there on location. But painting in an air-conditioned room was a breeze and everyone did a fantastic job.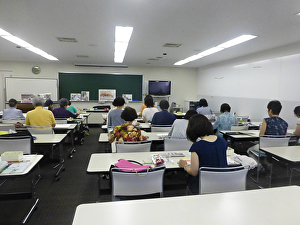 Kyoto, Japan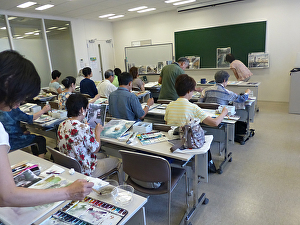 Osaka, Japan
In Osaka, the theme was a waterscape. After my demo, everyone tried painting a canal scene like this (below). After all, Osaka calls itself a "capital of water," so it was an appropriate choice, I think. Again, congrats to everyone on a job well done. I look forward to seeing you again!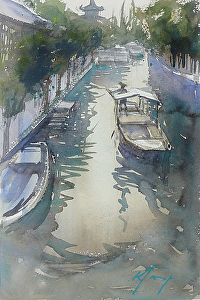 Canal, China (sold)
- Join me on Facebook and follow my blog on NetworkedBlogs.
- Follow me on Google+.
- Visit my gallery at Daily Paintworks.
- Follow me on Twitter
- FASO Artist Websites - Easy, Professional Art Websites for Artists who Sell