Welcome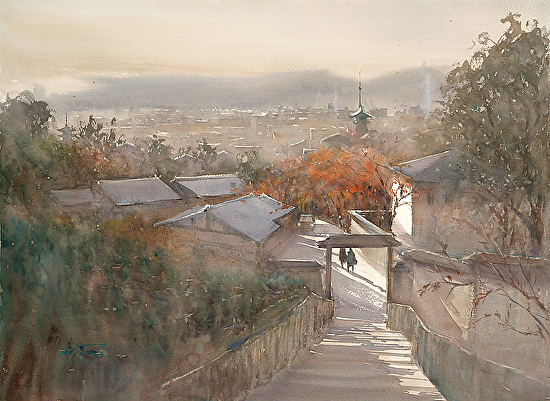 watercolor on paper
Atmosphere and intrigue come to life
in these soulful and expressive masterful watercolors.
The depth, the detail, the light... simply exquisite! -- Informed Collector
In a sense, Keiko's paintings can be interpreted as being caught
somewhere between the 'physical' and the 'spiritual.'
It is as if they are glimpses of who we are and where we have been.
Keiko Tanabe tells the stories of the globe - and of her own heart -
with increasingly simple strokes of a brush.
-- Ann Emmert Abbott, Watercolor Artist magazine, December 2010


UPDATE


- NEW BOOK AVAILABLE ONLINE: Painting San Diego, 100 Plein-Air Watercolors of San Diego Landscapes
- Reserve Now: 2015 Workshops
- Browse through my bookstore (order here)

- Testimonials: Read what my collectors say.
All images on this website are protected under the copyright laws
and may only be reproduced with written permission from the artist.
Copyright ©2015 Keiko Tanabe All Rights Reserved.